We use Termatrac Microwave RADAR and THERMAL IMAGING

to "look" inside your walls and roof areas

.
Visual Inspections on their own, are NOT good enough. Make sure you get your Annual Termite Inspection with TERMATRAC RADAR.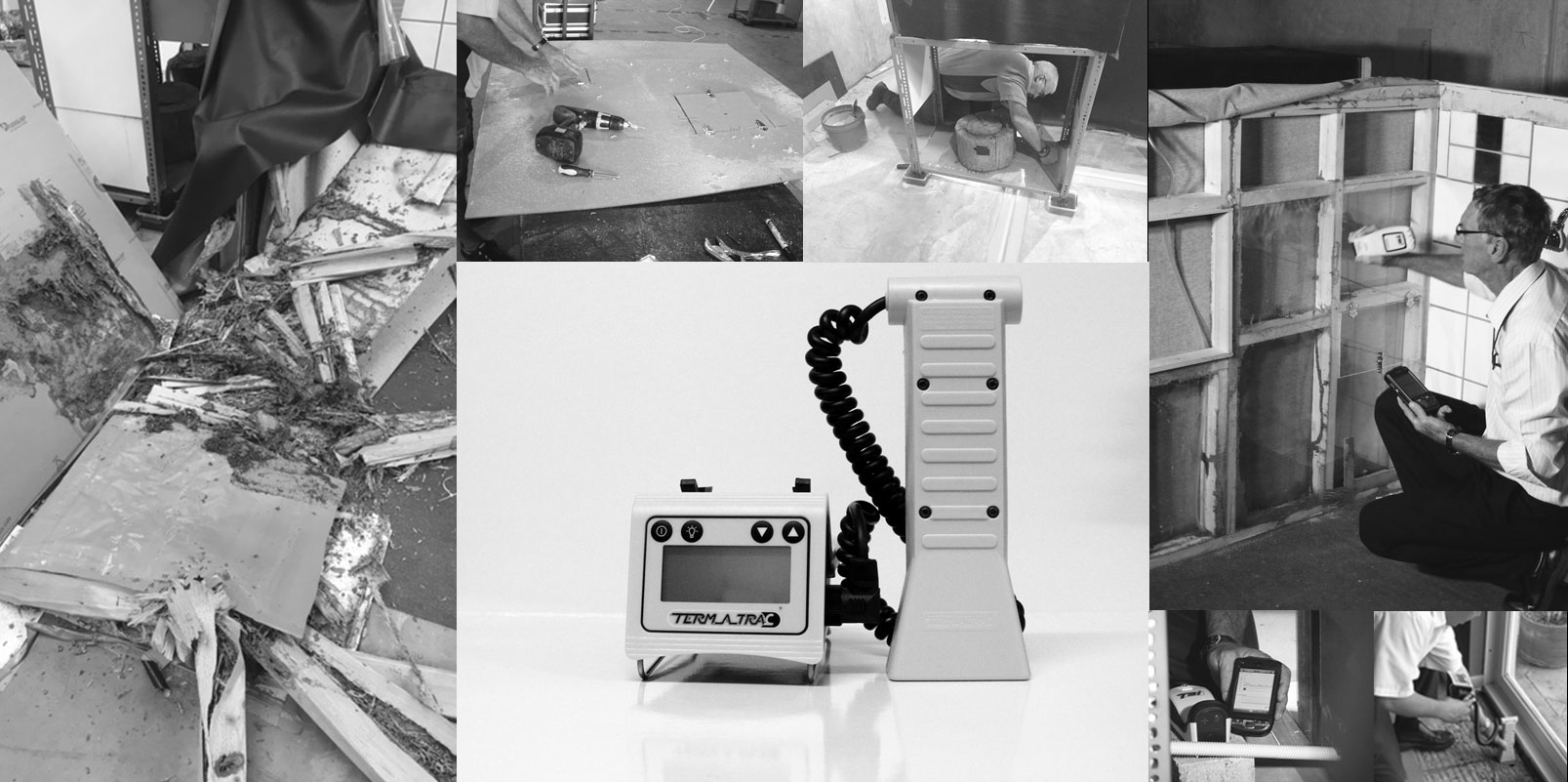 Broadly speaking there are two types of termite managements systems that are used to protect existing buildings from termites
Liquid soil treatments – liquid insecticide is pumped into the ground around the property creating a treated zone which either repels or kills the termites
Termite baiting systems – plastic bait stations containing wood are placed in the ground around the property. Any termites in the area will start feeding on the wood, when they do, the pest manager adds a termite bait which the termites take back to the nest, killing the colony.
Termite baiting systems have two key advantages over liquid soil treatments
Liquid soil treatments are not suitable for every property due to the construction type or soil properties
Baiting systems are the safer, environmentally friendly way to eliminate termites as there is no need to pump large amounts of insecticide into the soil
Inspect
We will carry a pest inspection at your home or place of business to identify the right treatment.

Kill
Our treatments are designed to eliminate the pests that have been identified.
Protect
Your home or place of business will be protected from pest for up to 6 months.
Maintain
It's important to maintain your pest management by booking our services every 6 months or as needed.